Author
Message
nushie
Newbie



Joined: Mar 15, 2009
Posts: 1



Posted: Mon Mar 16, 2009 2:34 pm

Post subject: Vegetable Promotion

---

Hi!

I recently created a new batch of vegetable t-shirts (The Vegasaurs)
in an attempt to promote the delicious nature of vegetables.

Most of the time people tell me they would never go vegetarian or vegan because they enjoy the taste of meat so much.

You can't appeal to that kind of person by telling them how immoral meat eating is, the health implications, or how much more delicious vegetables are.

So I devised a plan to create delicious looking vegetables using soft colours and I tested it on some friends of mine who aren't vegetarians, who all agreed that they looked delicious.

I'm trying to subconciously convince people that veggies are delicious! which they are! but giving them a chance first is the key!

I made tshirts out of these designs which can be found at:


http://www.redbubble.com/people/nushie/t-shirts


change the world one person at a time.

I hope you like them! A lot of time and love went into these little guys! I'll be making more veggies soon.
All times are GMT + 10 Hours






You cannot post new topics in this forum
You cannot reply to topics in this forum
You cannot edit your posts in this forum
You cannot delete your posts in this forum
You cannot vote in polls in this forum

Are you really that hungry?
'Go Vegetarian!'

The green book on vegetarian nutrition. Download free HERE.
'Eating Up the World'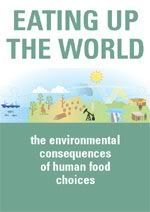 Download free HERE.
Animals Australia 'Unleashed'

Animals Australia 'Unleashed'
Meat Free Petition
New Product
Healthshare
Facebook