Author
Message
markB
Newbie



Joined: Jul 29, 2009
Posts: 451



Posted: Wed Dec 03, 2008 1:11 pm

Post subject: Call PM and Environment Minister to Reduce Global Warming!

---

Dear All

Planet Earth is in much more trouble than most people think. Please act now by telephoning:

Prime Minister, Kevin Rudd, on 02 6277 7700 and

Minister for Climate Change, Penny Wong, on 02 6277 7920

while Penny Wong is in Poznan.

It is critical that we pull out all stops (at least 40% reduction from 1990 levels) to avert climate change, because we have already passed three tipping points, which are:

(1) loss of the ability of Earth to reflect solar radiation back into space as the Arctic ice sheet diminishes

(2) release of methane from the ocean floor, land animals and from the permafrost

(3) decrease in the ocean's capacity to absorb CO2 as its temperature increases

These processes are irreversible for all practical purposes in time frames that we are used to, but the more we do to reduce carbon dioxide, methane and nitrous oxide levels the less serious the consequences.

The people answering the telephone numbers are receptive and seemed able to take down the information very fast.

Thank you!
All times are GMT + 10 Hours






You cannot post new topics in this forum
You cannot reply to topics in this forum
You cannot edit your posts in this forum
You cannot delete your posts in this forum
You cannot vote in polls in this forum

Are you really that hungry?
'Go Vegetarian!'

The green book on vegetarian nutrition. Download free HERE.
'Eating Up the World'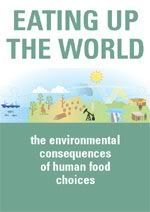 Download free HERE.
Animals Australia 'Unleashed'

Animals Australia 'Unleashed'
Meat Free Petition
Latest in Clinical Nutrition Vol.16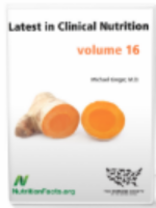 The latest volume of this series is now available. Click on image for more info.
Healthshare
Facebook