Author
Message
markB
Newbie



Joined: Jul 29, 2009
Posts: 451



Posted: Wed Aug 21, 2013 10:45 am

Post subject: Part-time Bookkeeper Wanted

---

Animal Liberation (NSW) is seeking to fill the role of part-time book keeper and administrative officer working approximately 20 hours per week with flexibility.

Your primary duties will involve:

* Processing all expenses and monies received (MYOB)
* Banking on regular basis including online business banking
* Managing the membership database
* ATO reporting (BAS and IAS etc)
* Liaise with auditor for annual audit
* Payroll
* Monthly financial reporting to Directors
* Knowledge of relevant legislation and regulatory requirements e.g. charitable
fundraising
* Bank reconciliations

Key Competencies

* Planning and organizing
* Working with volunteers (where required)
* Analytical reporting
* Attention to detail
* Information collection and monitoring
* Problem analysis
* Problem solving
* Communication skills
* Confidentiality and integrity
* You will need to have considerable emotional intelligence and proven experience in a similar role in office administration
* Professional approach to all work activities
* Strong attention to detail
* Work focus and an ability to ignore distraction
* High organisational skills and reliability
* Mathematical literacy
* Good writing skills
* People skills and personal integrity of a high order
* It would be advantageous to have additional IT skills e.g. web maintenance, trouble shooting, network management, backup procedures and online newsletters
* Knowledge and interest of the animal rights movement and a demonstrable commitment to Animal Liberationís aims and objectives

Applications must be received by 31st August but we reserve the right to interview and appoint before this date.

Please apply with CV to Sydneyhq@animal-lib.org.au or CEO, Suite 506/89 York Street, Sydney NSW 2000.
All times are GMT + 10 Hours






You cannot post new topics in this forum
You cannot reply to topics in this forum
You cannot edit your posts in this forum
You cannot delete your posts in this forum
You cannot vote in polls in this forum

Are you really that hungry?
'Go Vegetarian!'

The green book on vegetarian nutrition. Download free HERE.
'Eating Up the World'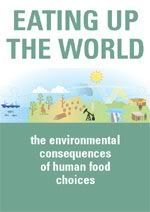 Download free HERE.
Animals Australia 'Unleashed'

Animals Australia 'Unleashed'
Meat Free Petition
Latest in Clinical Nutrition Vol.16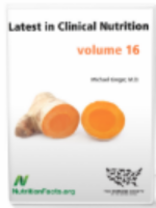 The latest volume of this series is now available. Click on image for more info.
Healthshare
Facebook