Author
Message
markB
Newbie



Joined: Jul 29, 2009
Posts: 451



Posted: Sat Apr 06, 2013 11:05 am

Post subject: Indian Vegan Cooking Workshop Fundraiser

---

The very talented Madhu from Ma Indian Cooking has generously offered to use her upcoming Vegan Indian Cooking classes as a fundraising opportunity to support Animal Liberation's vital work.

The popular classes, held in Normanhurst in Sydney, are designed to equip you with the skills to create vegan Indian cuisine that is delicious, wholesome, and fresh. Madhu demystifies the complexities of spices and ingredients, making Indian cooking simple yet absolutely delicious.

The classes cost $110 each, which includes instruction and hands-on experience through out the workshop, plus a spice starter kit and a full recipe folder. It all wraps up with eating the resulting freshly prepared vegan Indian feast!

As a special offer for this fundraiser, if you mention Animal Liberation when you book and pay for one of the classes listed below, Madhu will make a $25 donation to Animal Liberation.

There are four dates available for this special offer:

* Classic favourites of Northern India (Saturday, 13 April or Saturda, 13 July)
Menu: Pakoras, Cumin rice, Punjabi chole, Aaloo matar gobhi, Seetha phal, Poori bread, Mint chutney, Masala chai

* The delicious and diverse cookery of Southern India (Sunday, 14 April or Sunda, 14 July)
Menu: Vada, Coconut chutney, Lemon rice, Sambar, Dosa, Coconut mixed vegetables, Halwa

All workshops run from 11.00am to 3.00pm. You can attend just either or both of the Northern Indian and Southern Indian workshops: $110 for a single day ($25 will be donated to Animal Liberation), or $220 for the whole weekend ($50 will be donated).

To book your place, complete the form here:

http://animal-lib.org.au/index.php?option=com_acymailing&no_html=1&ctrl=url&urlid=84&mailid=1375&subid=1593&Itemid=28

Remember to mention you are coming to support Animal Liberation and add the words "Animal Liberation" into the same field as your Last Name. E.g. if your last name is "Smith", then enter "Smith Animal Liberation" into that field.
All times are GMT + 10 Hours






You cannot post new topics in this forum
You cannot reply to topics in this forum
You cannot edit your posts in this forum
You cannot delete your posts in this forum
You cannot vote in polls in this forum

Are you really that hungry?
'Go Vegetarian!'

The green book on vegetarian nutrition. Download free HERE.
'Eating Up the World'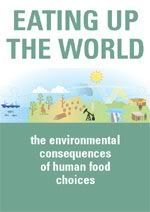 Download free HERE.
Animals Australia 'Unleashed'

Animals Australia 'Unleashed'
Meat Free Petition
Latest in Clinical Nutrition Vol.16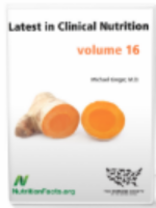 The latest volume of this series is now available. Click on image for more info.
Healthshare
Facebook