Author
Message
markB
Newbie



Joined: Jul 29, 2009
Posts: 451



Posted: Tue Oct 23, 2012 1:36 pm

Post subject: 'Make it Possible' Ad Campaign Launched

---

The talented and motivated people at Animals Australia have developed an ad campaign to bring the Australian public's attention to the plight of animals in factory farms.

Called MakeitPossible.com, this campaign is well worth supporting either by donations or simply by spreading the word to ensure that many people see it.

You can see the first ad at www.animalsaustralia.org/appeal/make-it-possible/countdown.php

Animals Australia need your help with a crucial part of this campaign - to make the producers of chicken products start feeling the impact of this campaign and realise that people don't want to support factory farming.

So please email the chicken producers below today, and in your own words tell them that you have seen the ad (on TV or in the cinema), that you were horrified to learn that pigs and chickens could be treated in that way and that you never want to buy factory farmed products again. Please also ask them if their chickens are raised in factory farms, or are let outdoors, and how old their birds are when they are killed.

Turi Foods Pty Ltd: info@turifoods.com.au

Lenard's: http://www.lenards.com.au/Location/Lenard-s/contact-us.aspx

Thank you so much for your help with this important part of the Make it Possible campaign.
All times are GMT + 10 Hours






You cannot post new topics in this forum
You cannot reply to topics in this forum
You cannot edit your posts in this forum
You cannot delete your posts in this forum
You cannot vote in polls in this forum

Are you really that hungry?
'Go Vegetarian!'

The green book on vegetarian nutrition. Download free HERE.
'Eating Up the World'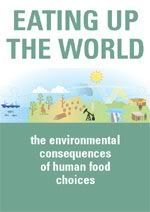 Download free HERE.
Animals Australia 'Unleashed'

Animals Australia 'Unleashed'
Meat Free Petition
Latest in Clinical Nutrition Vol.16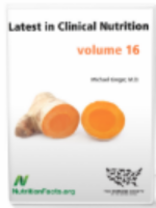 The latest volume of this series is now available. Click on image for more info.
Healthshare
Facebook