Author
Message
Ozpom
Newbie



Joined: Sep 28, 2008
Posts: 1



Posted: Sun Sep 28, 2008 11:16 am

Post subject: V labelling of foodstuffs.

---

As a relative newcomer to Australia (i'm in WA) I am dismayed by the lack of "Suitable for Vegetarians" labelling on products that is very common in UK. Everything there is labelled, even stuff like tins of Maccoroni Cheese has a Green "V" if it is friendly.
I have just written to Woolworths to ask why they have just changed their Vintage cheese from Non-animal rennet to the animal stuff and after buying some Noble Rise bread (Outback spice and grains) I find in the ingredients it has Chicken Stock in it!! I don,t really expect to find this in a loaf of bread.
Is there any way to lobby for better labelling of products? Hopefully Vegetarianism is a growing market and so it would be in the manufacturers favour to do so.
Also can anybody tell me why animal rennet is used rather than non-animal? Is it cost or something?
All times are GMT + 10 Hours






You cannot post new topics in this forum
You cannot reply to topics in this forum
You cannot edit your posts in this forum
You cannot delete your posts in this forum
You cannot vote in polls in this forum

Are you really that hungry?
'Go Vegetarian!'

The green book on vegetarian nutrition. Download free HERE.
'Eating Up the World'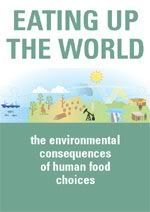 Download free HERE.
Animals Australia 'Unleashed'

Animals Australia 'Unleashed'
Meat Free Petition
New Product
Healthshare
Facebook