Author
Message
markB
Newbie



Joined: Jul 29, 2009
Posts: 352



Posted: Fri Nov 16, 2012 1:59 pm

Post subject: Urgent Live Export Action!

---

Dear Friends

Today I have some positive news to share with you. After Four Corners' story on the recent sheep cull in Pakistan, there are reports politicians are feeling the public pressure and that even more Labor backbenchers are calling for the government to reconsider its support of live animal export.

We are hoping that you can help us maintain the pressure on Labor politicians.

Labor MPs and Senators will be gathering in the week of 26th November for their final Caucus meeting of the year. Several backbenchers have promised to raise concerns about Labor's support of live export at this meeting. So it's critical in the lead up to this meeting that they continue to feel the heat from their constituents.

Before Labor meet, we urgently need people calling the offices of federal Labor MPs and Senators to leave one important message: "I will not vote for a party that supports live exports."

No one can defend what happened to the 21,000 sheep who were beaten, stabbed and buried alive in Pakistan. In the recent Four Corners program, the Department of Agriculture admitted that "we could have a similar incident in any of our [live export] markets". It's now abundantly clear that there are no possible excuses and no amount of regulations that can justify Australia's involvement in this cruel trade.

If your federal MP is in the Labor Party, please click here to find their office's phone number - http://www.alp.org.au/federal-government/labor-people/

If your federal MP is not in the Labor Party, then please click here to find details of the federal Labor Senators for your state - http://www.abc.net.au/tv/qanda/find-a-senate-member-by-a-z.htm

Thank you.
All times are GMT + 10 Hours






You cannot post new topics in this forum
You cannot reply to topics in this forum
You cannot edit your posts in this forum
You cannot delete your posts in this forum
You cannot vote in polls in this forum

Are you really that hungry?
'Go Vegetarian!'

The green book on vegetarian nutrition. Download free HERE.
'Eating Up the World'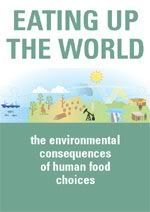 Download free HERE.
Animals Australia 'Unleashed'

Animals Australia 'Unleashed'
Meat Free Petition
New Product
Healthshare
Facebook