Author
Message
duncan99white
Newbie



Joined: Oct 07, 2010
Posts: 1
Location: Canada


Posted: Sat Oct 09, 2010 7:57 pm

Post subject: Medicinal Marijuana Production: The Grower's Plight

---

Producing medical grade marijuana is no small task, as anyone who has attempted to do so will confirm. The extra care and diligence required to ensure clean, safe, and potent medicine can result in sizable obstacles as well as added expenses for the grower. Growing marijuana is one thing, growing marijuana responsibly is entirely an other. This is something quite worthy of the patient's attention and appreciation.
The people who produce medicine for others, take on a real responsibility to do things right, with the interests of the patient in mind at all times. This is just one example of how patients benefit from obtaining their marijuana from licensed growers.

With out a doubt, there are a great many unlicensed growers who take the time and care to produce a product every bit as good as their licensed counterparts. However, there are an even greater many who do not, who produce substantially more product that makes it to the unsuspecting, often ill informed user.

By becoming licensed, growers now operate with a much greater degree of transparency with regards to their methods and means of production. These people are knowingly and willingly making their jobs more difficult, but they do it anyways, because they care about the well being of those whose medicine they grow. They take pride in what they do, as well they should, but sadly, more often than not, their extra efforts go unnoticed and come without any reward.

Growing exceptional marijuana has always been something of a secret achievement for those that do it. Given the illegality surrounding marijuana production, growers have traditionally been lumped into one group in the eye of the public. A grower is a grower. A grower is a criminal. Criminals are bad people without morals. It's funny that the "criminal" grower (minus the criminal record) can fill out a few forms and become a legal producer of medicine within our country's laws, which begs the question, "Why don't more illegal growers join the program and get licensed?" There are many answers to this. Some illegal growers are simply doing it to make a buck, and these are typically the ones willing to cut corners and take the easy ways out of the many problems that can surface during the crop's cycle. They have no interest in growing medical grade product, and no interest in helping people heal or cope. These are people who are quite happy to apply a systemic insecticide late in the flowering cycle, knowing the dangers it poses to the end user. Legal growers have no other incentive to become licensed other than the sense of accomplishment that accompanies doing a good thing for a good reason.

The reality is that it's probably fair to say that the majority of people cultivating marijuana, legally or illegally, are decent folks with a lot in common. But through the eyes of a medical marijuana user, it's worth making the distinction between the two. When you buy your medicine off the street, you have no way of knowing what went into it or what chemicals may have been applied to the crop.

When you buy your medicine from a legal grower, from the source, you have the opportunity to ask questions and stay informed with regards to your medicine. You can take some comfort in the fact that your grower took the trouble to get licensed, thus significantly reducing the likelihood of them producing a scummy product.

Becoming an excellent grower is no less of an accomplishment than becoming excellent at anything else. It takes a long time and requires dedication, discipline, and patience. Most importantly, it requires care, and its these qualities that medical users depend on when they buy their medicine.

So to all you medical marijuana users out there, don't take for granted the quality of product you get, or the people who produce it for you. Your legal grower is almost certainly growing big sticky green circles around the competition. And they're doing it just for you.
All times are GMT + 10 Hours






You cannot post new topics in this forum
You cannot reply to topics in this forum
You cannot edit your posts in this forum
You cannot delete your posts in this forum
You cannot vote in polls in this forum

Are you really that hungry?
'Go Vegetarian!'

The green book on vegetarian nutrition. Download free HERE.
'Eating Up the World'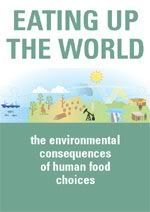 Download free HERE.
Animals Australia 'Unleashed'

Animals Australia 'Unleashed'
Meat Free Petition
Latest in Clinical Nutrition Vol.16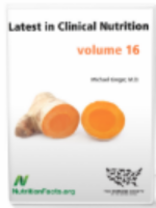 The latest volume of this series is now available. Click on image for more info.
Healthshare
Facebook