Author
Message
Bondy
Newbie



Joined: Feb 18, 2010
Posts: 1



Posted: Sat Feb 20, 2010 5:06 pm

Post subject: Mental health? Are veg*ns or omni's better off?!

---

Hey there fellow vegetarians!!!!

My subject title is something I'd really love to know the answer too!!!
As such I am part of a team currently conducting research at Bond University QLD.
Much research shows the benefit of a vegetarian lifestyle on physical health, however very little has been done into mental health and happiness, which is just as important given Australia's ever increasing rates of depression, anxiety and stress.
My research aims to find the answer to this question, therefore I need lots of wonderful vegetarian participants!!!
If you would like to participate in this Bond University research (it only takes 5 minutes) please go to
http://www.surveymonkey.com/s/research_RO-1048
the password is 'diet'
If you do not want to participate that is absolutely fine! Though I'd still love to hear your thoughts, feelings and experiences regarding this topic-so please post!!!
Namaste

Tania Lake
Humanities and Social Sciences Department, Bond University.
All times are GMT + 10 Hours






You cannot post new topics in this forum
You cannot reply to topics in this forum
You cannot edit your posts in this forum
You cannot delete your posts in this forum
You cannot vote in polls in this forum

Are you really that hungry?
'Go Vegetarian!'

The green book on vegetarian nutrition. Download free HERE.
'Eating Up the World'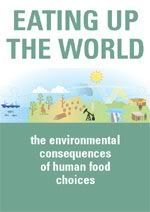 Download free HERE.
Animals Australia 'Unleashed'

Animals Australia 'Unleashed'
Meat Free Petition
New Product
Healthshare
Facebook